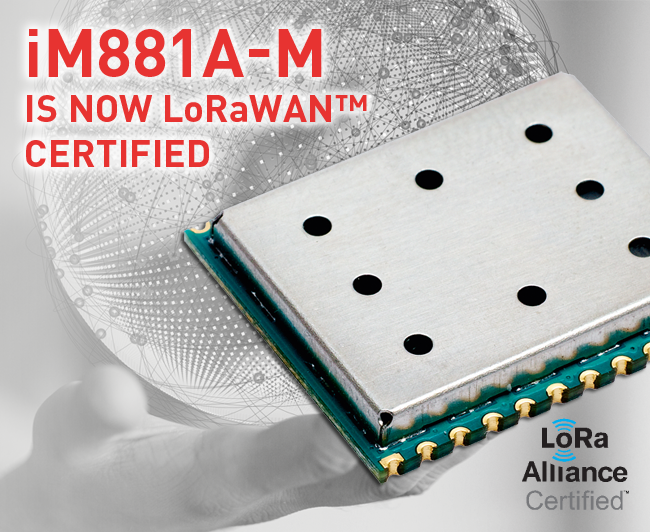 The LoRa® radio module iM881A-M is now certified according to the
LoRaWAN™ specification v1.0.2.
The
iM881A-M
is a compact and low-cost radio module that operates in the unlicensed 868 MHz band and combines a powerful Cortex-M0 controller with the new LoRa® transceiver SX1272 of Semtech Corporation®. It has been specifically designed for battery driven devices. It consumes less than 30 mA (@ 13 dBm/3V/ MCU in sleep). With an excellent sensitivity of down to -138 dBm and a max. output power of 14 dBm, a range of 12 km can be achieved in free space environment. The iM881A-M is pre-certified according the European RED guideline and can be soldered like an SMD component. It passed the Orange device interoperability test. This test validates the performance of the iM881A-M in the Orange public LoRaWAN™ network environment.
The LoRa™ module iM881A-M is available in our
webshop
.
You need an individual offer? Please contact us via e-mail
sales@imst.de
or use our
contact form
.
For more information about the iM881A-M please visit our
website
.
You can find us on
Twitter
,
YouTube
and
Facebook
.
zurück