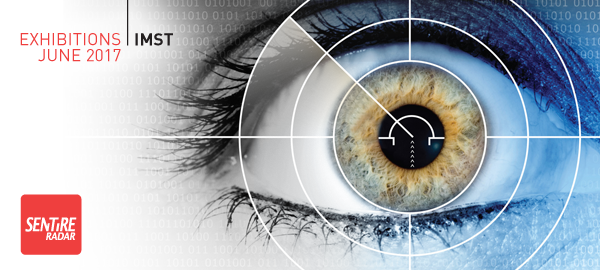 From 28 to 30 June 2017, IMST will present its 24-GHz sR-1200e radar module alongside its extensive communication technology services and products at the IRS in Prague, Czech Republic.
The sR-1200e stands out with the following impressive features:
- power supply via Ethernet
- Reliable inidvidual IP addresses
- Communication and data transfer via GUI or interface commands
- Direct access to time and frequency domain data
- Detection and tracking capabilities available
- Various radar configurations included
- Ready for sensor fusion (e.g. web camera)
- High performance and best price due to optimal circuit design
The sR-1200e is perfectly suited for the measurement of target distances and angles. The speed can be detected in Doppler or FMCW mode. The radar module is ideal for monitoring applications such as intrusion detection and tracking. It can be used on drones, robots and industrial vehicles and for avoiding collision or measuring distance. This radar technology ensures extremely versatile use. If properties are to be retrofitted, the IMST team bundles knowledge in the fields of hard-, soft-, and firmware to fulfil the wishes of the customer.
The sR-1200e radar is available in our
webshop
.
You would like an individual offer?
Please contact us via e-mail:
radar@imst.com
or use our
contact form
.
More information on our Sentire radar products can be found on our website:
www.radar-sensor.com
zurück