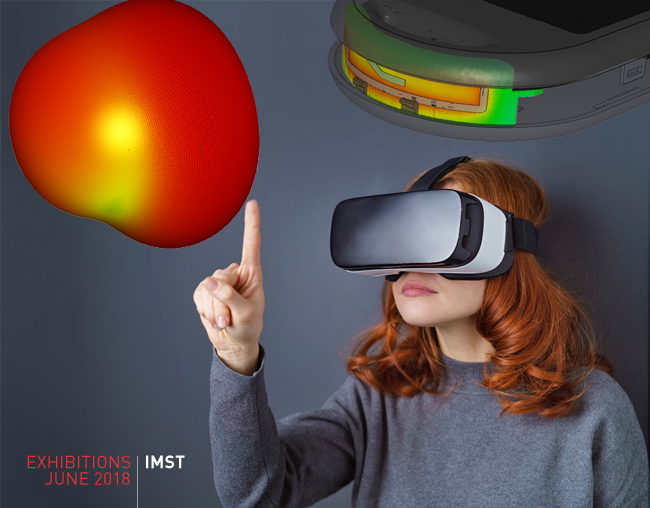 From 10th to 15th of June 2018, at the
IEEE International Microwave Symposium (IMS)
in Philadelphia, IMST presents next to its extensive range of services and products of communication technology and circuit technology, the new version 7.6 of the 3D simulation software EMPIRE XPU.
The new EMPIRE XPU handles almost all today's design challenges in the area of antennas, passive circuits, packages, waveguides and EMC / EMI problems. It allows you to accurately design larger and more complex 3D structures compared to traditional EM simulation tools.
As a special highlight, we present you a completely different way of viewing electronic circuits. With Vive® Virtual Reality glasses and software developed by IMST, you have the opportunity to walk through various 3D designs or even have a look from the bird's perspective.
Discover the new possibilities and visit us at booth 1407
Our experts are looking forward to your visit and interesting discussions.
You are interested in more information about EMPIRE XPU?
EMPIRE XPU can also be found in our
webshop
.
zurück