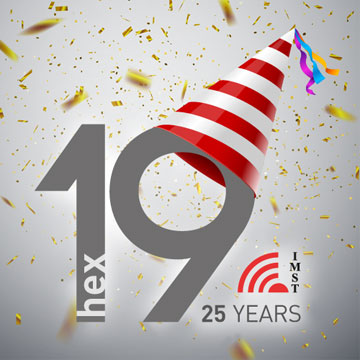 Exactly 25 years ago today the entry for the "Gesellschaft für Mobil- und Satellitentechnik mbH" was made in the commercial register. Today we trade under the famous name "IMST GmbH".
25 years later we can state that founding the company was a good decision.
The company is fit and well, was able to grow far larger than the planned 70 employees, and stands on a solid foundation of equity finance. Networked in national and international research and technology initiatives, we have developed and positioned ourselves way past our original focus of digital mobile communications.
We hope our company continues this steady growth in the future in exciting technological fields with good market opportunities.
To many more good years!
zurück