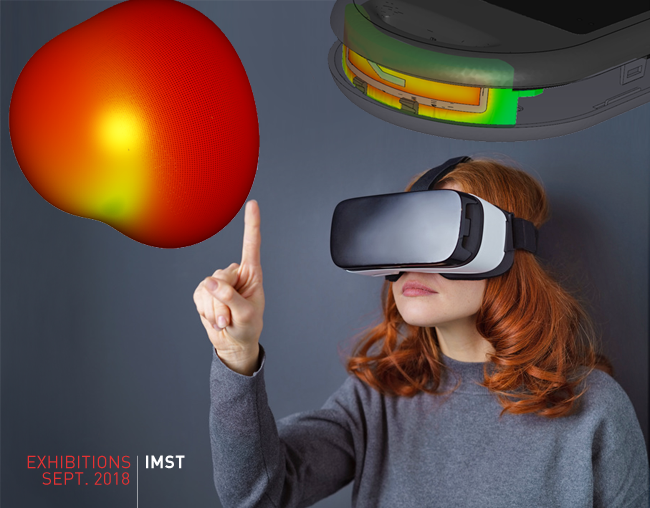 At the European Microwave Week in Madrid from 23 to 28 September 2018, we will present - alongside our extensive range of products and services for communication technology - innovations from the field of circuit design and the new version 7.6 of the 3D EM modelling tool EMPIRE XPU. EMPIRE XPU meets almost all current design challenges in the fields of antennas, passive circuits, packages, waveguides and EMC/EMI problems. It enables accurate 3D design of larger and complex structures compared to conventional EM simulation tools.
As a special highlight, we will present on site a completely different way of viewing electronic circuits. With Vive® Virtual Reality glasses and software developed by us, you have the possibility to walk through different 3D designs, take a closer look at them or gain a bird's eye view.
On the occasion of the 80th birthday of our company founder Prof. Wolff, a one-hour panel discussion will take place on September 27 from 12.40 to 1.40 p.m. in room N117 during the conference. Leading international experts will exchange views on the further development of EM simulation technologies in the age of artificial intelligence.
Discover the new possibilities and visit us - Booth 275
Our experts look forward to your visit and interesting discussions.
Are you interested in more information about EMPIRE XPU?
EMPIRE XPU can also be found in our
webshop
.
zurück